MONTESSORI SCHOOL ORLANDO
Welcome To Continuum
A college and life Montessori Prep school for students in 1st through 10th grades.
Education for Life
The child builds his innermost self out of the deeply held impressions he receives.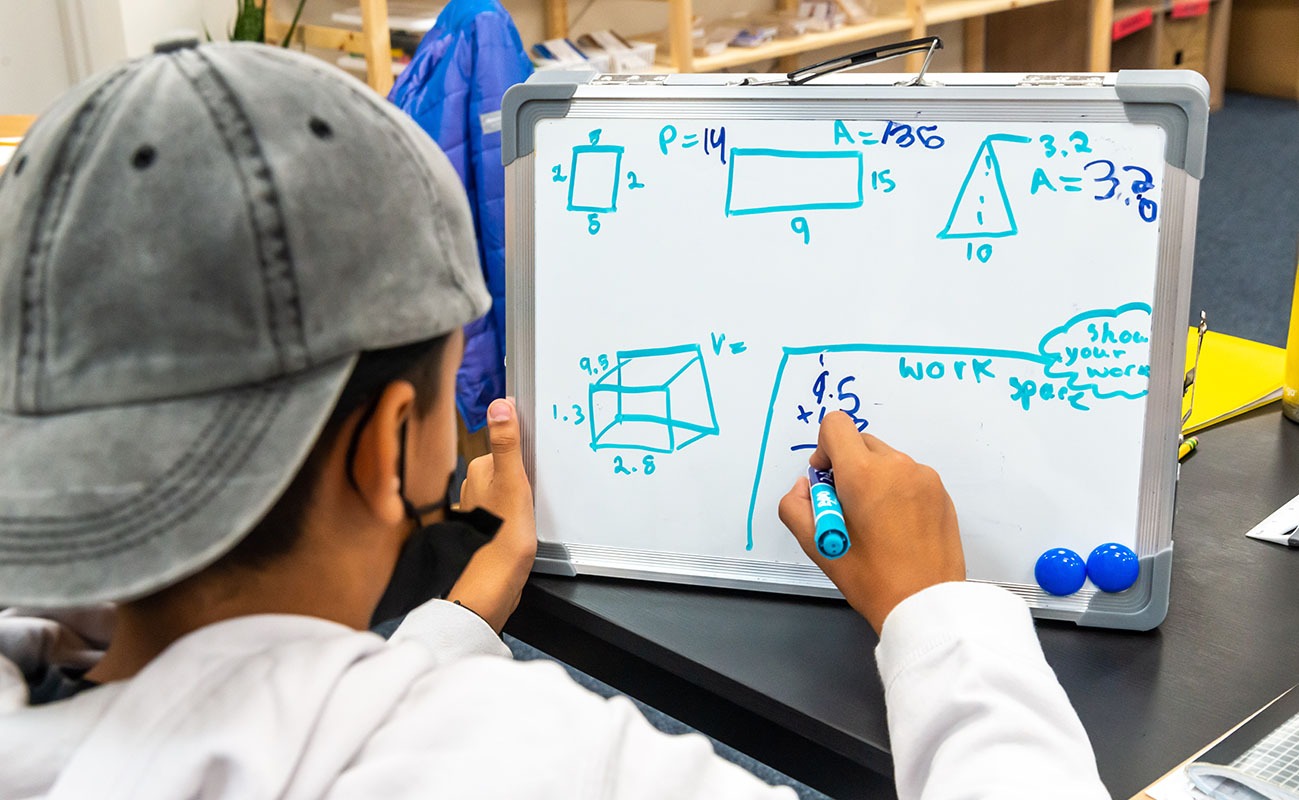 Individualized Learning
The child's individual liberty must be so guided that through his activity he may arrive at independence . . . the child who does not do, does not know how to do.
Joyful Environment
Education is a natural process carried out by the human individual, and is acquired not by listening to words, but by experiences in the environment.

Guides Who Focus on Students
Our care of the child should be governed, not by the desire 'to make him learn things', but by the endeavor always to keep burning within him that light which is called intelligence.
Parent Partnership
The child's parents are not his makers but his guardians.
LOWER ELEMENTARY
Students widen their horizons through an expanding curriculum. Abundant materials foster optimum development of reading, spelling and writing skills.
UPPER ELEMENTARY
Students of the upper elementary level transition from learning by hands-on-experiences to the abstract understanding of concepts.
MIDDLE SCHOOL
Seventh and eighth grade students are emerging into adolescence, a time of rapid personal growth and change. To guide our students through this critical period, Continuum has created a unique program.
HIGH SCHOOL
The Continuum High School courses of study reflect an integration of the Florida essential elements (Next Generation Sunshine State Standards (NGSSS)/Common Core State Standards (CCSS))
Admissions To Continuum Montessori
Please view the virtual campus and classroom tour (coming soon).
Continuum accepts applications at any time. All prospective students are entered into our waiting pool. Re-enrollment of our current students occurs in February and we then determine where we will have openings for the school year that begins in August.
We communicate to those on the waiting in April to let them know if they are placed or not. We also place children throughout the year when openings occur. 
If you are in our waiting pool, you will receive updates via e/mailing.
Fill in the form below, and our representatives will get in touch with you.
Through my Montessori education I gained both academic knowledge and life skills in a way that was genuinely enjoyable.
MEDIA, CULTURE, AND COMMUNICATIONS
I believe a Montessori educator is the epitome of a great teacher, understanding both the intelligence and the emotions of a student.
Being able to work at my own pace allowed for true growth as a student, allowing me to focus and understand the concepts provided in a deeper, more coherent, manner.
INSURANCE AGENCY ENTREPRENEUR
I found that my learning, effort, and initiative were all associated with pleasure and success during the most formative years of my life.
SCHOOL OF VISUAL ARTS (PHOTOGRAPHY)
Montessori sculpted me into the person I am today while I was malleable enough to facilitate that.
SOPHOMORE AT GOUCHER COLLEGE
Since my Montessori education, I have never had issues with time management. The curriculum that I learned in Montessori more than prepared me for high school and college…
FLORIDA INTERNATIONAL UNIVERSITY